Geek Experts is now an authorized partner reseller for Netgear. Through its partnership with Netgear, Geek Experts provides Ethernet Switches, Wireless Access Points, and Routers to support installations from enterprise businesses to small offices. Our solutions deliver Power over Ethernet, cost-effective network speed, plug & play convenience, and network control capabilities through complete and comprehensive management options. Solve many applications with standard, fast, and gigabit Ethernet options while powering devices over low-voltage cable, reducing labor costs and attaining a rapid ROI.

Speed: Up to 70% faster speed than previous Wi-Fi generations.
Coverage: Up to 50% more coverage, with no dead zones.
Device Capacity: More simultaneous connections.
Set up: Unique and advanced features with NETGEAR Insight Remote Cloud Management Solution.
Security: WPA3 for the highest level of Wi-Fi connection security.
Backward compatible with both the Wi-Fi 4 and Wi-Fi 5 standards.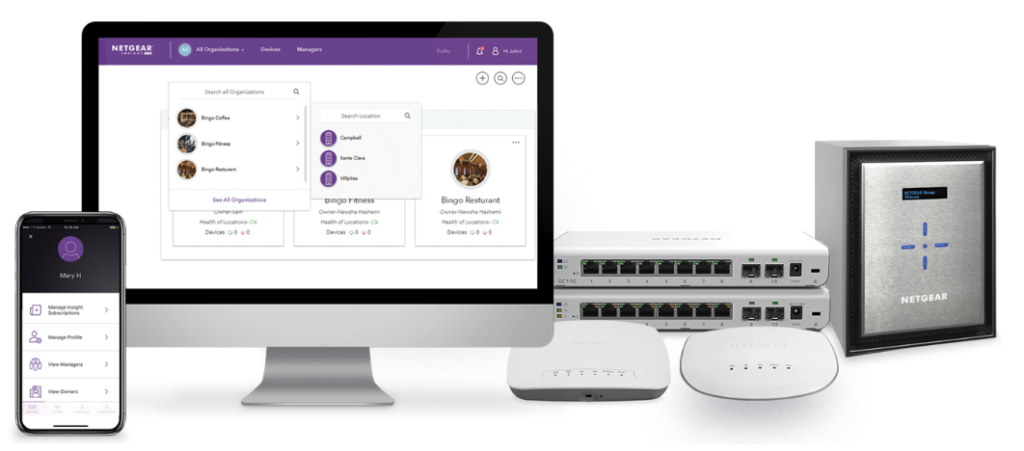 Geek Experts offers a FREE, no-obligation remote site networking survey, assessing wireless and
storage needs in hotels, schools, businesses, and other establishments to solve network
issues or improve the infrastructure. This is the perfect opportunity to have the Geek Experts technical
team design your wireless network with our trained specialists for FREE!
The world today is wireless. Contact us today to learn more about our products and services.