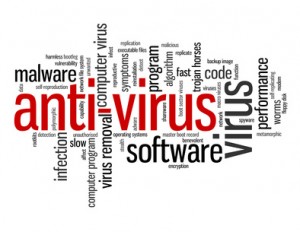 Protection for your IT infrastructure
In today's fast-paced digital landscape, the need for robust cybersecurity solutions is more crucial than ever before. With an ever-evolving threat landscape, businesses of all sizes risk cyberattacks that can result in data breaches, financial losses, and reputational damage. That's why the partnership between Geek Experts and Avast Business Software is a significant milestone in cybersecurity. In this blog post, we will delve into the importance of having an antivirus and cybersecurity solution like Avast and how partnering with Geek Experts can elevate your security posture.
Avast is a name synonymous with cybersecurity excellence. With a rich history of protecting millions of users and businesses worldwide, Avast Business Software offers a suite of cutting-edge cybersecurity solutions designed to safeguard your organization from a wide range of threats. Their antivirus, anti-malware, and firewall tools are renowned for their effectiveness and adaptability.

Here are some key features of Avast Business Software:
1. Real-time Threat Detection
Avast employs advanced artificial intelligence and machine learning algorithms to detect and respond to threats in real time. This proactive approach helps identify and mitigate risks before they can cause harm.
2. Regular Updates
Cyber threats are constantly evolving. Avast Business Software ensures that your defenses are always up-to-date by providing regular security updates and patches, keeping you protected against the latest threats.
3. User-Friendly Interface
The software is designed with ease of use in mind. Its intuitive interface allows even non-technical staff to manage security settings and monitor their organization's cybersecurity.
4. Scalability
Avast offers solutions that are scalable to fit the needs of businesses of all sizes, from small startups to large enterprises. This flexibility ensures that your cybersecurity solution grows with your organization.

The Geek Experts Difference
Geek Experts is an industry leader in providing IT services and solutions. Their commitment to helping businesses navigate the complex world of technology sets them apart. By partnering with Avast Business Software, Geek Experts offers a comprehensive cybersecurity package that includes:
1. Tailored Solutions
Geek Experts understands that every business is unique. They work closely with you to assess your specific needs and design a cybersecurity strategy that aligns with your goals and budget.
2. Expert Support
Cyber threats can strike any time; when they do, you need a team of experts ready to respond. Geek Experts provides round-the-clock support to ensure that your business stays secure, no matter the hour.
3. Training and Awareness
Cybersecurity is not just about technology; it's also about people. Geek Experts offers training and awareness programs to educate your staff about best practices and the importance of cybersecurity.
4. Peace of Mind
With Geek Experts as your partner, you can focus on growing your business while knowing that your cybersecurity is in capable hands. They take the worry out of cybersecurity management.
Don't wait until a cyberattack disrupts your operations and tarnishes your reputation. Partner with Geek Experts and Avast Business Software to fortify your defenses and enjoy the peace of mind of knowing your business is in safe hands. Contact Geek Experts today to take the first step towards a more secure digital future.