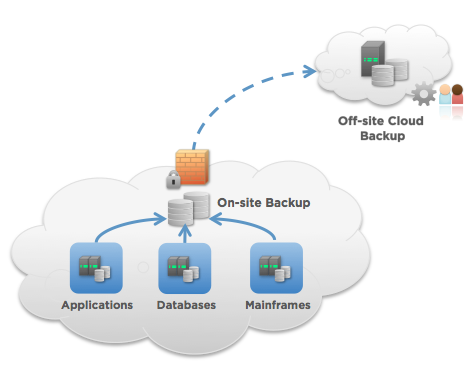 Data Backup & Disaster Recovery
Backup and secure your data for the future
Could your business survive a significant downtime or loss of data? We all know the weather in the Boston area can be unpredictable. What would it cost if your business was down from a bad storm for one day? Two days? Two weeks?
Our clients have varying needs. Some need local data backup, and some prefer an offsite solution. For either situation, we determine the right approach and backup strategy that is essential for your business.
In today's fast-paced digital landscape, data is businesses and individuals' lifeblood. From critical documents to cherished memories, the loss of digital data can be devastating. This is where reliable backup solutions like Carbonite come into play.
Carbonite, a leading name in cloud backup solutions, offers comprehensive features to keep your data safe and sound. Let's take a look at some of the key benefits:
Automated Backup: Carbonite's automated backup ensures that your files are constantly backed up without requiring manual intervention. This means you can focus on your work and activities without worrying about data loss.
Secure Cloud Storage: Carbonite employs state-of-the-art encryption and secure data centers to store your files in the cloud. This ensures that your data remains protected from unauthorized access and cyber threats.
Anytime, Anywhere Access: With Carbonite, your data is accessible from any device with an internet connection. This makes it easy to retrieve important files on the go, ensuring seamless productivity and collaboration.
Version History: Accidental file changes or deletions are a common occurrence. Carbonite keeps a version history of your files, allowing you to restore previous versions and maintain data integrity.
Quick Recovery: In the event of data loss or system failure, Carbonite's rapid recovery options enable you to restore your files swiftly and minimize downtime.
Elevating Data Protection with Geek Experts

Imagine taking the robust data protection capabilities of Carbonite and pairing them with the expertise of Geek Experts. Here's how this partnership can further enhance your backup strategy:
Tailored Solutions: Geek Experts understand that every business has unique data backup needs. They can analyze your requirements and design a Carbonite backup solution that aligns perfectly with your operations.
Setup and Configuration: Setting up a backup system might seem daunting, but Geek Experts make it hassle-free. They can handle the installation, configuration, and integration of Carbonite into your existing infrastructure.
Proactive Monitoring: With Geek Experts on your side, you gain access to proactive monitoring of your backup processes. This ensures backups run smoothly and any issues are addressed before they become critical.
Data Recovery Guidance: In the unfortunate event of data loss, Geek Experts can guide you through the recovery process, utilizing Carbonite's features to restore your data efficiently.
Cybersecurity Insights: Cyber threats are constantly evolving. Geek Experts stay updated on the latest security trends and can implement additional measures to safeguard your data against emerging threats.
Data loss can strike at any time, but with the combined power of Carbonite backup and the expertise of Geek Experts, you can rest assured that your valuable data is in safe hands. The seamless automation, secure cloud storage, and personalized assistance provided by this partnership ensure that your digital assets remain protected, accessible, and recoverable. Don't wait until disaster strikes – take proactive steps to secure your data today.
Geek Experts will work with you to:
Build a Business Continuity & Disaster Recovery Plan customized to your business needs
Make your critical data files "bulletproof" through Data Backup and Recovery
Fully manage & automatically backup your data in a secure off-site location, or
Co-locate your equipment in our data center for complete protection
Geek Experts combines planning, prevention, and protection to make sure our clients thrive no matter what comes their way. We're vested in maximizing your up-time and ensuring your data is backed up, protected, and secure.